LeBron James has always had an extremely positive impact on society with his words. While his words express unbiasedness and the way he looks at the world, his actions always prov how much he believes in his words. Ever since his debut as a teenager, he has always been vocal. He never shies away and always speaks up about social issues. Moreover, he also publicly supports his friends just like he once supported Serena Williams.
Serena Williams is an undisputed tennis legend. One of the best tennis players regardless of gender. She is also one of the best athletes, regardless of the sport. However, she has had her fair share of run-ins with the referees and officials. It is not like there are many, but, however many there are, they have all become headlines automatically. The most recent incident was in 2018.
ADVERTISEMENT
The article continues below this ad
Although Serena is certainly respected by everyone in the sporting world, this altercation got her naysayers going, and she faced a massive backlash.
DIVE DEEPER
LeBron supported her and said, "What we all have to understand is what she is fighting for is bigger than just that match. She is fighting for equality – always having to win more, more, more, just to feel equal. " He said this to The Hollywood Reporter in the outlet's cover story in 2018.
LeBron James in support of Serena Williams and equal rights
The chair umpire in the US Open final was Carlos Ramos, who is himself a veteran in his job. Ramos penalized Serena Williams for illegal coaching. Serena was quick to argue in her favor and defended herself.
ADVERTISEMENT
The article continues below this ad
She said that this effectively meant that the umpire was accusing her of cheating and that she has never ever done anything in her career to suggest that. She also called him a thief in her anger. Because of that, she faced a further penalty.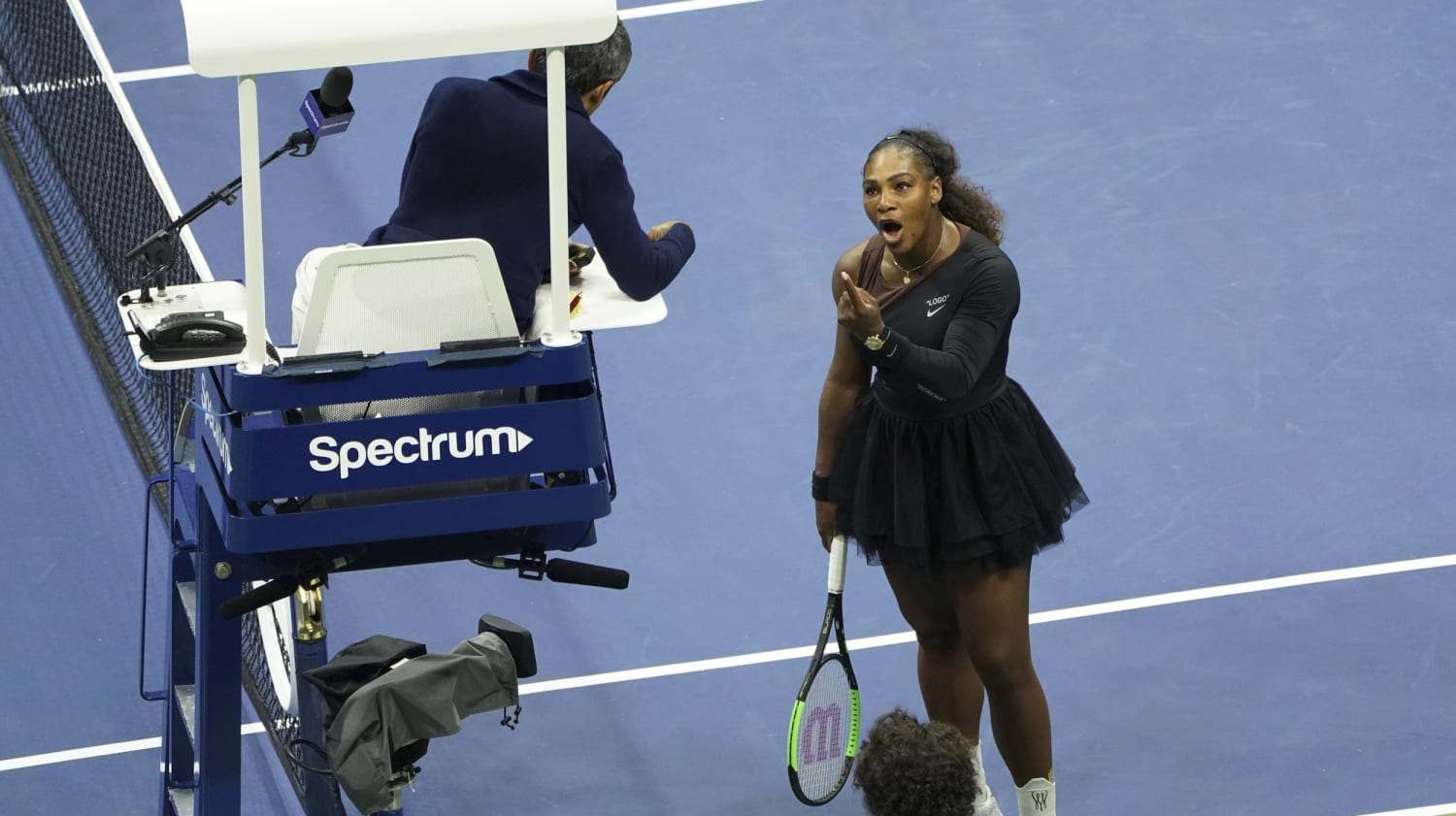 She was fuming and also broke her racket in anger. At the end of it all, she got penalized for illegal coaching, breaking her racket, and verbal abuse. She ended up losing the match to 20-year-old Naomi Osaka, to whom she wished the best. But Serena also made sure to say her part.
ADVERTISEMENT
The article continues below this ad
WATCH THIS STORY: Top meltdown moments from Serena Williams in her career.
She said after the game that no male tennis player has ever been penalized for something like calling the umpire a thief, for example, because this was it in this case. She blamed the umpire for sexism and said that it was bigger than just one game. This is why LeBron James also commented about the whole incident and his friend Serena Williams.