Novak Djokovic faced a huge trouble during the starting of this year's ATP season as he was banned and deported from Australia ahead of the Australian Open over his vaccination status. Consequently, this divided the world into halves.
One that supported the move by the Australian government and the other group extended their support towards the Serbian. Former Russian player Nikolay Davydenko opened up and disclosed his views on the matter.
ADVERTISEMENT
The article continues below this ad
Nikolay Davydenko on the Australian ban on Novak Djokovic
The interviewer asked Nikolay Davydenko about what he thought about what happened with Djokovic at the Australian Open. To this, the former world no. 3 replied, "I don't understand what he tried to do. I supported him, but it was him against the whole country, he against the world. It doesn't matter if you're number one or whatever, but even before he landed, I had a feeling he wasn't going to play. "
The Russian player also talked about the unpredictability of Novak.
"Sometimes I don't understand what's going on in his head. Usually Serbs and Russians have the same mentality, but it seems to me that Novak is sometimes German, sometimes Italian, ha-ha-ha. "
Will Djokovic be able to set a new record?
The Russian tennis player had seen the capabilities in the young Serb early on in his career as he knew that he would be doing great. Subsequently, the Serbian proved it right and now has 20 grand slam titles to his name.
ADVERTISEMENT
The article continues below this ad
Djokovic had planned to claim his 21st at the Australian Open. However, Australian authorities banned him over his vaccination status. The Serb then played the French Open, where he was defeated by the reigning champion Rafael Nadal in the quarter-finals.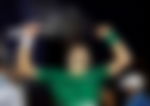 Now, Djokovic has Wimbledon to get under his name. Following that, if the criteria to enter the country changes in the USA, he would be able to be play the US Open. However, the status over that is not clear yet.
ADVERTISEMENT
The article continues below this ad
WATCH THIS STORY: Little Bit Ridiculous and Beyond Amazing Serena Williams Great Desire Was to Replicate a 50 Year Old Jennifer Lopez's Unmatchable Grace
Do you think Novak Djokovic can surpass Rafael Nadal's record of 22 grand slam titles?