Richard Williams has been one of the most renowned personalities in tennis history. His contribution to the development and upbringing of his daughters, Serena Williams and Venus Williams has been immense. Richard's journey as a tennis parent and a coach of two former World No.1 players came into the limelight yet again with the release of the movie King Richard, starring Will Smith.
ADVERTISEMENT
The article continues below this ad
The movie grabbed the attention of fans and critics alike and grabbed a lot of awards and accolades. Will Smith, playing the titular role of King Richard, also got a lot of recognition for his portrayal of the Williams patriarch. This included the Academy Award for Best Actor in a leading role. But his behavior overshadowed this achievement at the ceremony, where he infamously slapped Chris Rock. This was because Rock made a joke at the expense of his wife, actress Jada Pinkett Smith. His actions have led to quite severe consequences. The Academy of Motion Pictures Arts and Sciences has taken drastic steps in response to Will Smith's actions.
ADVERTISEMENT
The article continues below this ad
DIVE DEEPER
Will Smith banned from the Oscars for 10 years
Will Smith apologized for his outburst later. But, the violent turn of events surely cast a shadow on the greatest, most prestigious celebration of the silver screen. Smith was a member of the academy and he had already resigned from the position, referring to his actions as "Shocking, painful and inexcusable."
The Academy of Motion Picture Arts and Sciences recently said that he would also have to face further consequences. Smith has now been banned from attending the Oscars, or other related events and programs for the next ten years. They released a statement saying that this decision was taken because the entire show was Mr. overshadowed by the unacceptable and harmful behavior we saw Smith exhibits on stage. "
ADVERTISEMENT
The article continues below this ad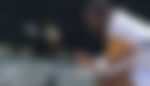 "This was an opportunity for us to set an example for our guests, viewers and our Academy family around the world, and we fell short – unprepared for the unprecedented,"They added. Chris Rock, who handled the situation with dignity was also applauded for not provoking the incident further.
Watch this story: Maria Sharapova and Floyd Maywheather's friendly banter at an awards show
ADVERTISEMENT
The article continues below this ad
Will Smith, who will not be able to present the Oscars to next year's winner as is the custom, said "I accept and respect the Academy's decision."
This is definitely one of the most absurd things that have happened at an awards show in recent times. But, it surely embarrasses Serena and Venus Williams, who are also the executive producers of the movie.