Jarrod Bowen, the main man for West Ham, is talking to BT. What did he think about the red card? "Thought it was cheap if I'm honest, he [Dembele] was going away from goal. Only seen it live though, haven't watched it back. " What was Moyes' message at half-time? "Keep your heads, stay in the game." Bowen adds: "We weren't at our best tonight, but we're still confident."
The Guardian's match report is in from Jacob Steinberg at the London Stadium, so that's my cue to say goodnight. Thanks for your company, correspondence and erudite references to the Rolling Stones, JM Jarre and Smash Hits.
All the Europa League quarter-finals (first legs) took place in binary. Three of them ended 1-1, including Barcelona's game in Frankfurt, but there was one result – poor old Rangers lost 1-0 at Sporting Braga.
"There was more diving in this match," says Nora Mulcahy, "Than I have seen in a swimming pool!"
It was a curious match. Nothing happened for 47 minutes, then everything happened in one moment when an inexperienced ref gave Aaron Cresswell a straight red for a minor offence. The ten men of West Ham responded magnificently to take the lead, blew it by conceding a soft goal, but then rallied to see out the draw. They live to fight another night.
David Moyes allows himself a smile before he sets about thanking the crowd with his usual courtesy. His team have shown a lot of character.
17:04
Full time! West Ham 1-1 Lyon
All over! And West Ham have a draw that feels like a win.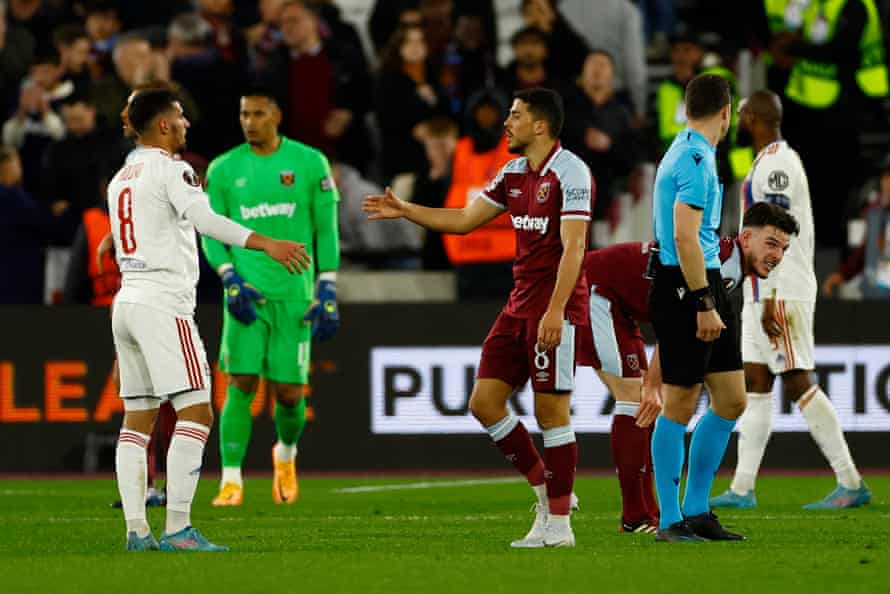 90 + 8 min: Two more shots from Lyon – one saved by Areola, the other blocked.
90 + 7 min: A through ball finds Dembele – but Dawson finds an old-school tackle, which the crowd greet as if it was a goal.
90 + 6 min: A yellow for Bowen, for giving Emerson a shove as the ball (and both of them) went out.
90 + 5 min: One of those crosses does elude the West Ham center-backs, but Dembele can't keep his header down.
90 + 4 min: David Moyes has had so much to think about in this half, he hasn't used any more subs.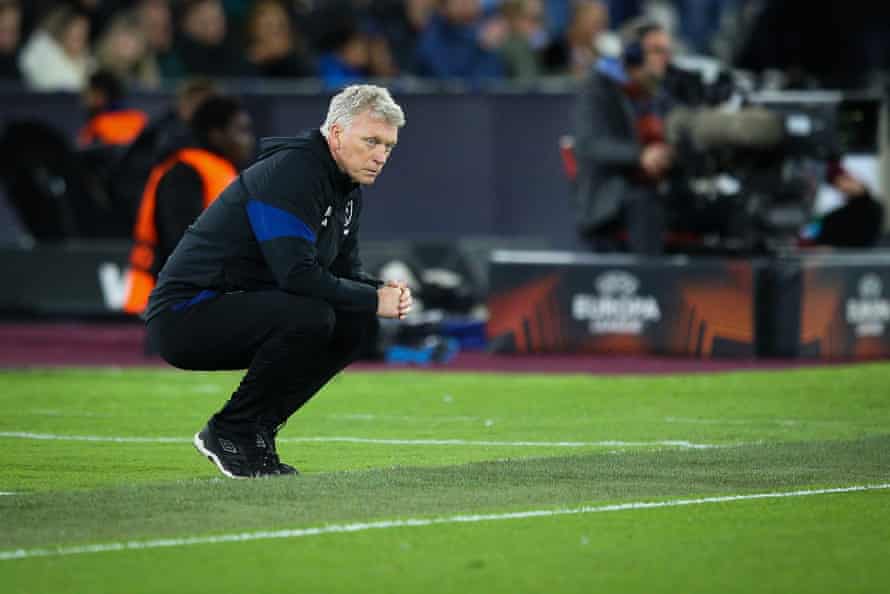 90 + 3 min: Lyon are now putting their crosses in the air, which is a surprise as Dawson and Zouma have had aerial supremacy throughout.
90 min: There will be EIGHT added minutes.
88 min: Antonio goes in too hard on Ndombele, studs up, and rightly gets a yellow. That's a worse foul than the one Cresswell was sent off for.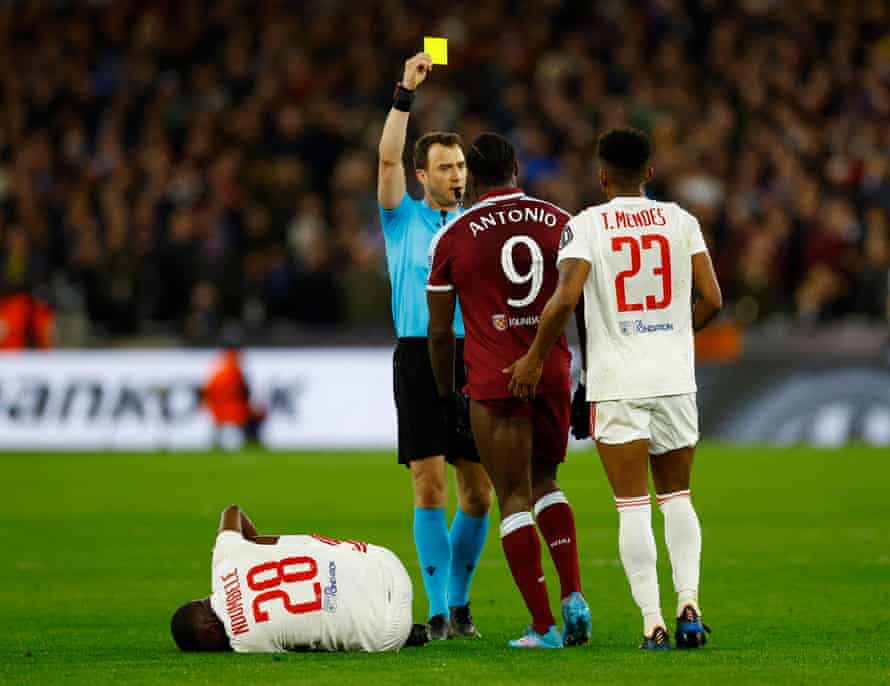 85 min: West Ham storm forward again, with Antonio and Bowen doing the job of three men – whereupon some idiot runs onto the pitch.
83 min: When they do get out, West Ham are piling players forward, which is brave but risky. Maybe they're betting on Lyon continuing to be slow in their build-up.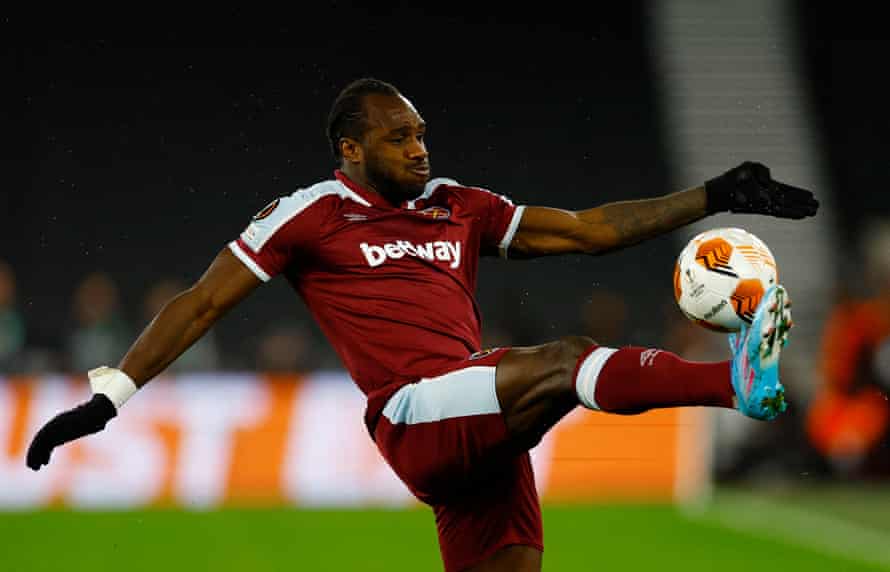 80 min: Another save from Areola, more confident this time, as Emerson shoots hard and low. I make it 3-3 for shots on target; for shots taken, it's now 17-5 to Lyon.
78 min: Paqueta has a shot, straight at Areola, but hit so hard that the keeper parries it. This is becoming a siege.
An email from the ground! "Half-time greetings from the London stadium," said Ian Sargeant, a little while ago. "As a gent in his early 50s, I was a mere spotty youth when I first came across your name every other Thursday in the pages of Smash Hits. That red card has hit me like the news that Yazoo were breaking up. Keep up the good work. " Ha, thanks Ian. Those were the days.
73 min: Lyon are knocking it around again. They squeeze a through ball in to Demebele, but he's offside.
"If Iron Maiden are the go-to musicians for West Ham," says Kári Tulinius, "who'd be the in the same role for Lyon? The first one to spring to mind is Jean-Michel Jarre, who's certainly the most successful musician from that lovely city. "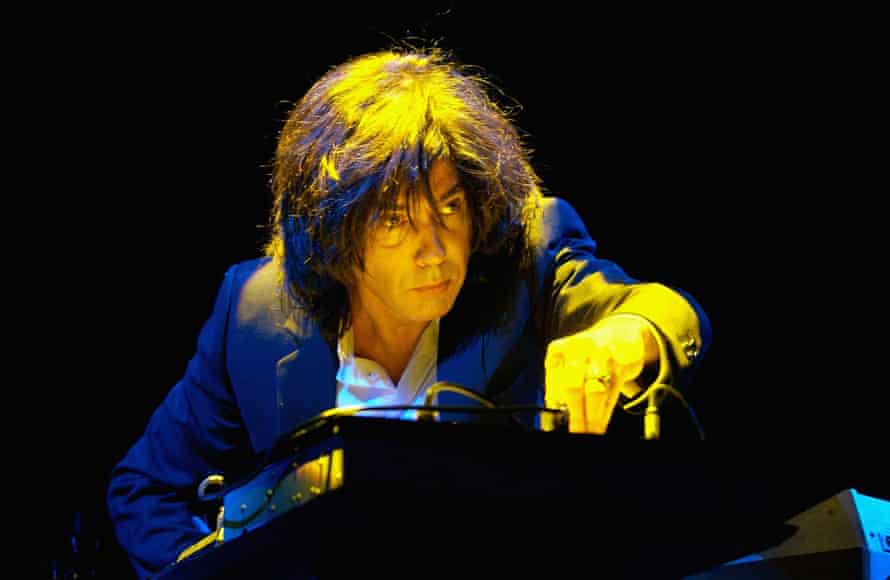 69 min: Antonio is back up top, giving his all as ever, but Lyon have fresh legs on both flanks. As well as Tete, Toko-Ekambi has come on. The men taken off are Faivre and Boateng. What this means for Lyon's formation, I'm not sure.
16:33
GOAL! West Ham 1-1 Lyon (Ndombele 66)
Nooo! Just when they were playing so well, West Ham allow Tete, just on as a sub, to wriggle into the box and cross. Fredericks gets in the way of it, but can only give Ndombele a tap-in.
64 min: "West Ham looking more of a threat with ten than they did with 11," says the commentator, and he's not wrong.
62 min: Antonio has moved to the right wing, once his natural habitat. Bowen is leading the line, as well he may after scoring his 14th goal of the season. Bowen duly gets away down the left and does well to cross for Antonio, who either misses the ball or pulls out of his shot as he bears down on the keeper.
60 min: Play stops for the right reason as Fredericks needs some attention after a clash of heads with Dembele. He seems OK, happily.
57 min: Yet another long-range shot from Lyon – better than most, as Ndombele lashes a drive past the post.
55 min: Credit too to Pablo Fornals, who did well to half-force the error from Boateng by pressing high and hard.
53 min: It was a mistake by Boateng, who allowed the ball to bobble through to Bowen. He would have been offside but was saved by Boateng's touch. And the finish was nice and calm, into the corner. The crowd, who had been feeling very sorry for themselves, have come alive again.
16:18
GOAL! West Ham 1-0 Lyon (Bowen 52)
What the hell!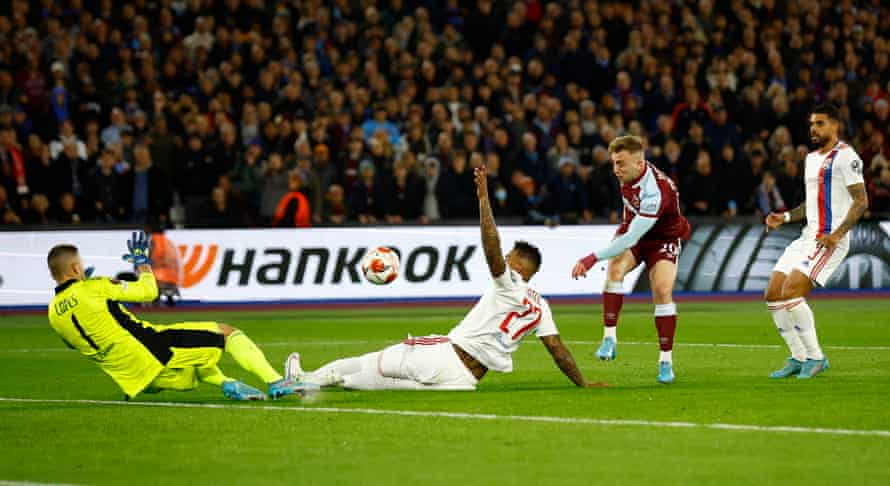 46 min: West Ham were already playing a low block, so not much has changed as yet. But their problem is that when they hoof it long to Antonio, he now has nobody to flick it on to.
West Ham are out early for the second half. Ben Johnson has come on to replace Cresswell, and Benrahma has been sacrificed, which is a shame as he was playing well.
The wink has already been shown about six times. And rightly so in my humble opinion, because the incident did seem to be part of a pattern. Several times, a Lyon player had gone down softly, or stayed down implausibly. And the ref had let them get away with it.
"I want West Ham to win," says Adam Berry, "but I don't see the controversy around that sending off. Cresswell has got his eyes on the man, Dembele has the run on him, Cresswell clearly tugs his shoulder, and if it happened in the middle of the pitch it'd be a clear foul and yellow. It's the right call in my opinion.
"The wink was equally parts infuriating and hilarious though."
"I've got to say," says Nick Jones, "if that was a straight red, I'm a banana. Watching this on holiday in Mallorca, with a lot of unhappy WHU fans. Quite mad. " Are there any Lyon fans in the house? They might well agree with you.
On a happier note, here's Joe Pearson in Indianapolis. "I thought," he says, "it was THE LAW that all musical references in West Ham MBMs must be Iron Maiden related. Or maybe we've just entered a brave new world. "
15:55
Half-time! West Ham 0-0 Lyon
You wait 45 minutes for something to happen, and then it's a shocker. As Cresswell got his straight red, a camera zoomed in on Moussa Dembele – who was winking. This match may have been ruined before it has even got going.