Serena Williams is a great fighter, and we know that watching her perform on the Tennis court. But she had great fights off-courts also. Devastating of all her fights was the time she was giving birth to her child – Olympia.
ADVERTISEMENT
The article continues below this ad
While talking to She, Serena gave a brief about the near-death fight she had for days at the time of delivery. The delivery was delayed by Serena herself as she wanted "a September born baby". Serena explained her experience in the Being Serena HBO series.

ADVERTISEMENT
The article continues below this ad
Serena Williams talks about survival between surgeries
Serena gave birth to a beautiful baby girl – born on 1st September 2017. The happy couple was with their child and looking at the future in the hospital room. Then comes the tragic period for Serena, where she had to fight her way out of the pain.
A tennis ace player had blood clots in her lungs. It was the worst situation this time around though as Serena gave birth with C-section and coughing due to clots would have opened the stitches, even worst caused a lot of blood loss.
Serena revisited the horrific incident when she said, "I started to cough. The nurses warned me that coughing might burst my stitches, but I couldn't help it. The coughs became racking, full-body ordeals. Every time I coughed, sharp pains shot through my wound. "
Serena Williams had such occurrences and every time she overcame some obstacles to survive. Surgery number three was a special case though.
Serena on the worst surgery experience of her life and Alexis support
After C-section and 1st surgery over the Clots, Serena had her 3rd surgery in a quick period. The huge obstacle, no one considered was a perfect sized filter for the surgery. She remembered, Something I never knew: Athletes have bigger veins. I was under for a long time because they couldn't find a filter to fit in my veins. This filter that fits every other patient wouldn't fit me. "
ADVERTISEMENT
The article continues below this ad
Specialized doctors and team did their work efficiently. Serena couldn't give out the details as she was under medication and had no idea about what was going on, but the spirited warrior was always ready for everything the Doctors said.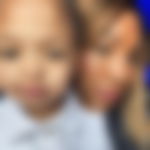 She recalls the tearful fake smile when she and Alexis enter the operation theaters for surgery. She said, "I started to say," I'm baaaaaack! " each time they wheeled me in. Alexis — and I can barely say this without laughing myself into tears — gave up on trying to leave. "
ADVERTISEMENT
The article continues below this ad
Alexis was in the hospitals and with the Champ for whole period. He also had freshened up in the hospital and the 4th surgery proved to be the last one Serena needed to get stable.
Enjoyed reading this article? Download our exclusive app to get 24×7 coverage, latest memes and social media banter. Click here to download.